As per last weeks post, work sent me to sea for the week so I took the opportunity for some rest time.  It was actually a good week with decent weather and we had the whole ship to ourselves.  The picture above is the mahoosive "HMS Overkill" for four of us and our little red container (plus the 15 crew members).
It has been many years since I last visited Norway and I had forgotten how beautiful it is.  If you have never been, you really should make the effort, just remember to save up first because it is very expensive.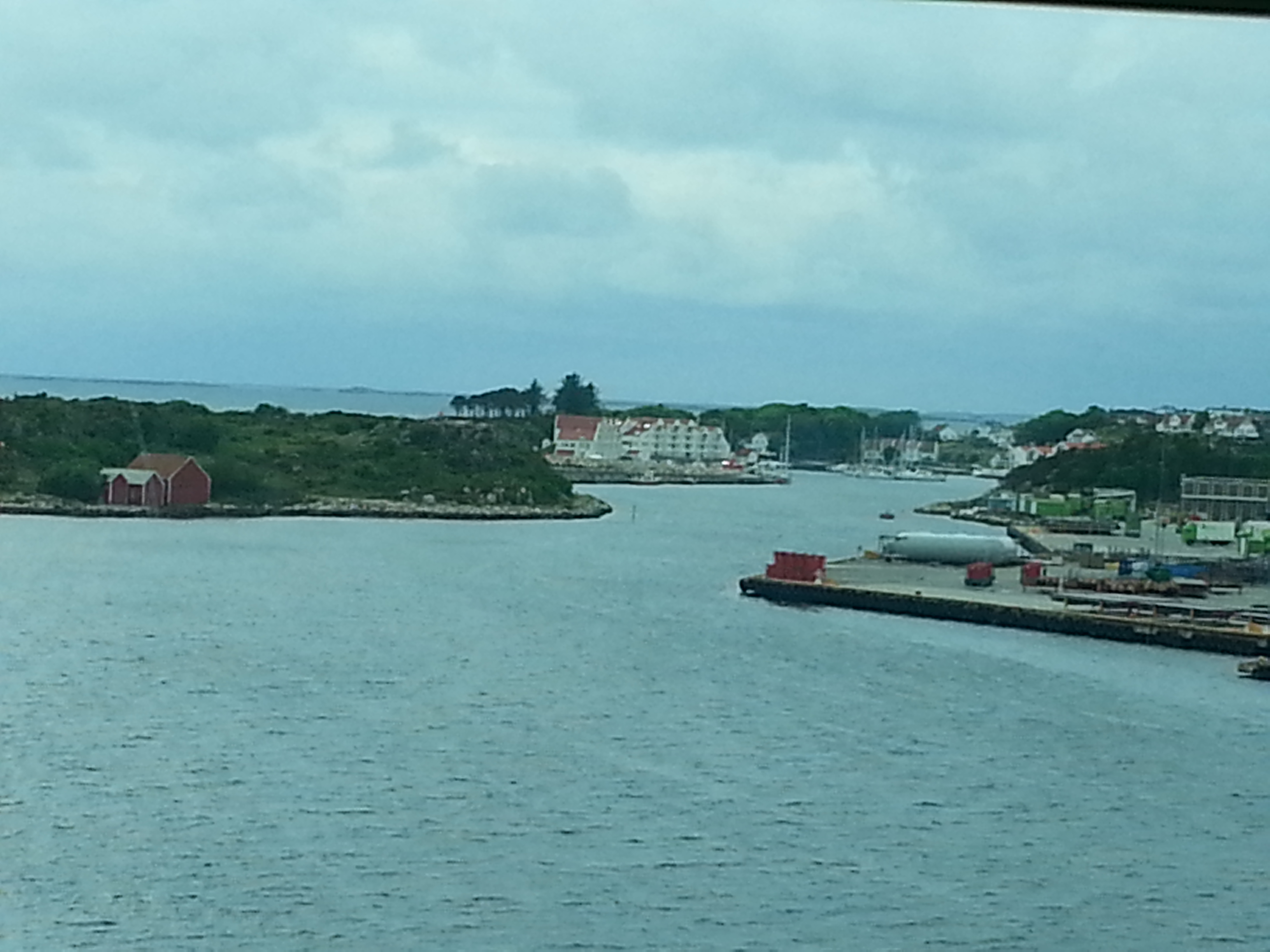 I arrived back home Friday afternoon and immediately got prepped to go for a ride.  At this stage of training I should have been aiming for around 140 miles, but I knew that was unachievable in one day this weekend due to prior commitments.  I eventually settled for 30 miles on Friday night as a leg stretcher, ready for as far as I could manage on Saturday morning.
I had been advised by DK OBE to ride as much of the RMRIDE350 route as possible, and, if that wasn't achievable to ride at least the last 75 miles so, Saturday morning I headed out nice and early for Portsmouth.  I had the wind in my face so made steady progress and eventually arrived in Winchester in approx 3hrs.  I met my brother in a pub (he was watching England v New Zealand) and refuelled with some scran and ogin.  By this time I knew I wouldn't make it to Pompey so decided to head straight back home to Poole.  The mileage came out at exactly 100 (after riding a little off piste to bump it up) which I was happy with.  In all the total moving time was 5hrs 50 mins with an average of 16.2 mph.
The problem with this average speed was my legs were hanging out of their hoop and I seriously doubt I could maintain that speed over 350 miles without fatiguing too quickly.  My next long ride on Thursday will be used to try and maintain a lower average to see what affect that has on my legs.
Roll on Thursday…